In October, 2012, Shenzhen Solartech Renewable Energy and Guilin Shangyi Renewable Energy Technology cooperated to build the solar irrigation site in Lingchuan County, Guilin City, Guangxi, China. The solar irrigation site applied Solartech solar pumping system which listed in "Key Promotion Guidance Catalogue of Advanced Practical Technologies" published by The Ministry of Water Resources of China, utilizing solar energy to pump water for irrigation. The system could irrigate 135 hectares of farmland, boosting the economic development of local area.
The solar irrigation project adopted Solartech solar pumping system PS18500, the system consists of solar pumping inverter (solar inverter), water pump and solar array. The system could lift 400m3 water daily at 30m water head, providing irrigation for the sugarcane, rice and vegetables around it. The Solartech PS18500 solar pumping system could generate 65700 kWh of electricity annually; 617 tons of coal saving in its 25-year service life; 272 tons of CO2, 12.2 tons of SO2, 9.3 tons of smoke and 161 tons of ash reductions in its 25-year service life.
The successful completion of the solar irrigation site in Lingchuan County, Guilin City brought hopes for local people. It has laid a solid foundation of the agriculture development, which will help to enhance the value of agricultural output. As a consequence, Linchuan County could attract additional funding based on the successful practical project.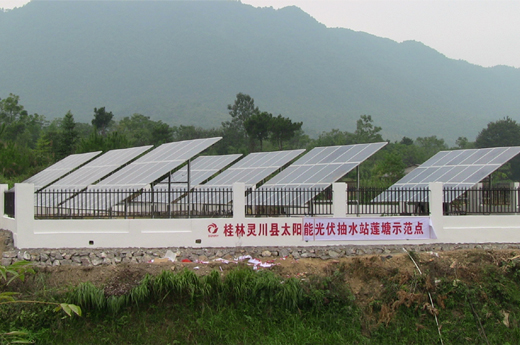 Solar pumping system completion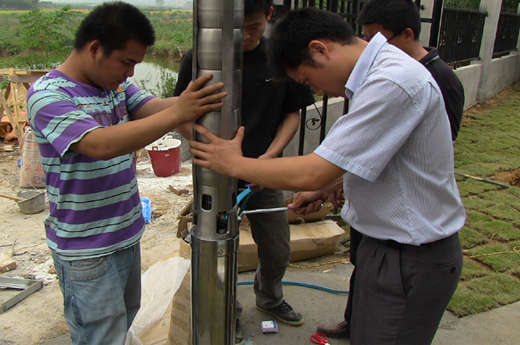 AC Pump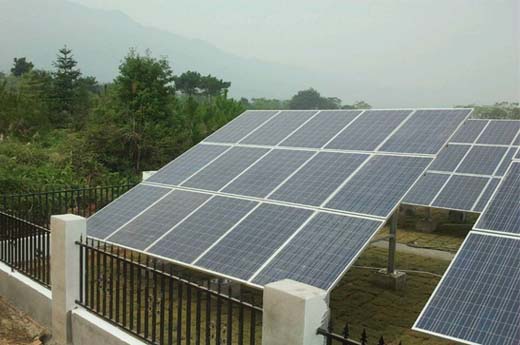 PV array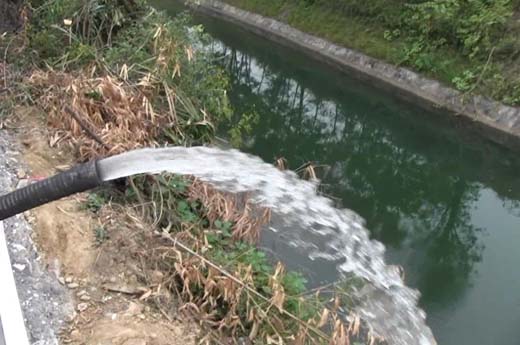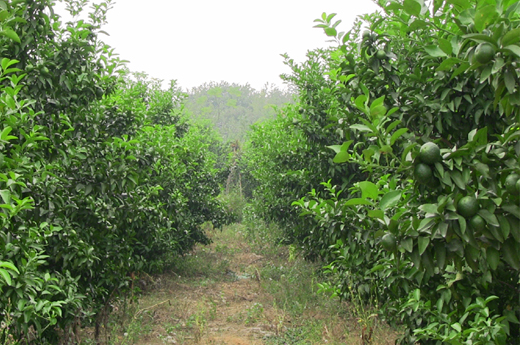 Flourishing Agricultural Economy